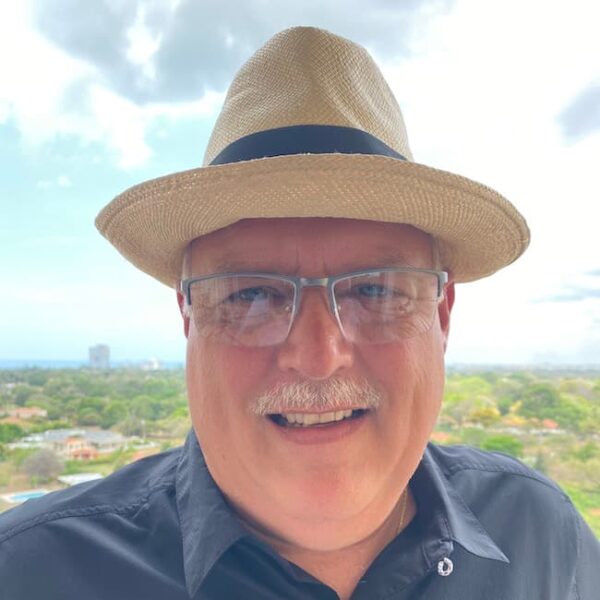 Greg Kitzmiller is an expert on how to retire and live as an expat in Panama. He shares everything he knows in his book "2 Retire In Panama: Adventures Of A Young Retired Couple." Greg and his wife Jen did their due diligence and research before taking the plunge toward retirement in Panama. He shares his ongoing research in a weekly newsletter, providing updates to a growing community of people who are considering retirement in Panama. I venture to say that his book and newsletter are also very helpful to the digital nomad crowd, as younger people are looking into location independence. Living as an expat in Panama myself, I can attest that Greg's book is packed full of useful content. You can find Greg's book and newsletter at 2RetireInPanama.com.
In this conversation we cover Greg and wife Jen's research and exploration of Panama, the post publishing challenges of marketing the book, his plans for paid content related to retiring and living in Panama, and the creative motivation behind his next book.
Greg is a super nice guy. I've enjoyed working with him on his website and newsletter.
I have also enjoyed getting to know him a little better through this conversation and random meetings about town in the Coronado beach area.
Please enjoy my chat with Greg Kitzmiller.
This episode was powered by Podcast Startup
Starting a podcast can be a challenge. Many of the challenges revolved around fear, procrastination and tech.
I know what that feels like, yet I've recorded and published over 260 podcast episodes.
If you want to share your expertise, garner expertise from others, dig deep into a special interest, help others, get more website visitors, expand your personal brand, grow your network, then podcasting might be for you.
If fear, procrastination or technophobia are preventing you from staring your podcast, check out Podcast Startup by Morning Tempo and The Unstarving Musician. Podcast Startup is for creators with a voice.
Learn more about Podcast Startup
This episode was powered by web design by Morning Tempo.
We focus on functionality, security, email marketing and e-commerce for small business and non-profits. We also fix stuff. So if your site is broken in some way or infected with malware, we can help. To learn more and to find out if Morning Tempo is right for your website needs, visit MorningTempo.com.
Mentioned in this Episode
El Hombre de La Mancha Books & More
Related Episodes
Expat Life and Business in Panama–Cynthia Lehman (E10)
Running a Seasonal Business with Gretchen Bell (Ep 20)
Consumer Health, Animal Welfare and Environmental Stewardship – Jacqueline Bedke, Tierra Mia Oganicos (Ep 37)
WordPress Security Begins With Understanding Common Vulnerabilities – Beto Rubio (Ep 34)
Support this Podcast
The Morning Tempo podcast exists solely through the generosity of its listeners, and we gladly accept support in a variety of ways. Please visit our Crowd Sponsor page to learn more.