Web • Audio • Tech
Web
Design – Focused on functionality, security and e-commerce
Support – Troubleshooting, break-fix and malware remediation
Email marketing with ConvertKit
Audio
Podcasts
Production Services – Editing and sound treatment
Podcast Startup – A program designed for new podcasters who want to start and sustain a high quality show
Voice
Vocal & voice-over talent
Musician for hire
Tech Support
We support home and small office user environments for Windows, Mac, iPhone, Android, web, email, applications, WiFi, home entertainment, and more. Our support is offered remotely and onsite in Querétaro.
My story…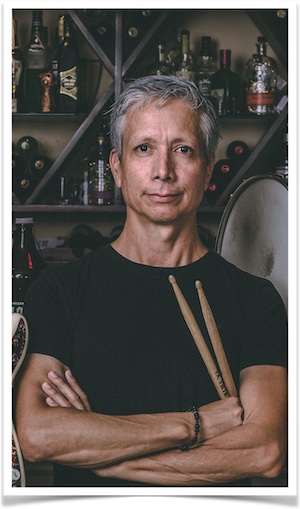 As a kid growing up in Fort Worth, I was really into Batman, Lego (the old-school kind that left you to the devices of your own imagination), Corgi cars, Hot Wheels, comic books, tree-climbing, doodle bugs, GI Joe (w/Kung Fu Grip), monster movies, monster models, masked wrestlers and Cracker Jacks. A few short years later (still a kid), my mind was blown when I saw The Rolling Stones on TV for the first time. I didn't know it at the time, but all of these fascinations were ingredients for the fuel that would be come my future interest in marketing ideas, people, music, and places.
Inspiration
The name Morning Tempo was inspired by a friend's website–MaybeFriday.com. I love this website URL, and so wish I'd have thought of it first. My friend, a former customer, is a web designer, engineer, and photographer. You might not get that from the name of her website. What you will gather from her site is that she's creative.
I very much wanted a business name that didn't outwardly say marketing or web design. My hope was that people would draw their own conclusions about the name Morning Tempo, especially those who know me. Ultimately, I wanted a name around which I could build a brand story. I just so happen to be a drummer and vocalist. Music performance and collaboration is my Zen.
tempo 1 |ˈtempō|
noun (pl. tempos or tempi |-pē| )
1. The speed at which a passage of music is or should be played.
2. The rate or speed of motion or activity; pace: the tempo of life dictated by a heavy workload.
Given that "tempo" is a musical term, it made my short list of possibilities. The word "morning" came in part, because I just couldn't go with a day-of-the-week. Friday was already taken, and neither Wednesday nor Saturday left me feeling very original. Morning ultimately completed the name, because I'm a morning person, a morning ritual person in fact. As I said to a small group of friends, morning for me is meditation, reflection, routine, visualization, exercise, yoga, coffee and the start of everything each day.
Morning Tempo is an entrepreneurial-minded Web Design & Marketing solutions provider. The entrepreneurial side of Morning Tempo comes from my work as a start-up co-founder, my work on startup teams, and my strong personal interest in living a life that affords me the ability to do the things I love and to help others who are less fortunate.
My business mantra – Solve problems and put people before profit.
With peace, love and gratitude,
Roberto
Contact Us
+1 (408) 454-8368  • +52 442 719 2094