The Interview (What to Expect)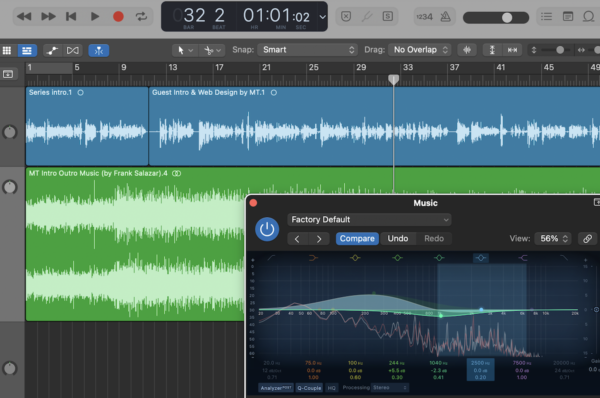 Now that you're booked for an interview, here are some things to know and what you can expect.
The format is long form casual conversation. My goal is to share your business journey with listeners, so that they learn from and feel inspired by you. I like to explore what's working as well as what's not working for guests.
Hopefully we'll leave listeners with tips, hacks and lessons they can use in their own journey.
Whether you're a startup, a brick and mortar business, or an online brand, my goal is the same–to make the journey easier for others. Fans of your business brand may listen in too, so for them, I strive to provide a glimpse into your weird little world. 🙂
Interviews typically run 30 minutes in length.
Headshot
Please send me a head shot or image of you from your media kit. I'm happy to download if you prefer to send me a link. This image will be used in your episode related posts on MorningTempo.com.
Image quality: High resolution at a minimum of 700 x 700 pixels (preferred)
I always recommend professional photography, but I also understand that the cost of a pro photographer can get pretty steep.
Here's a great DIY article from Hubspot.
How to Take Your Own Professional Headshot: A Bookmarkable Guide
A few things that really help me
You have a solid website
You have at least one great head shot of yourself
You have great pics of your business or products
You have a good social media presence
These are not prerequisites for being featured on the podcast, but here's the thing. I'm an independent podcaster, looking for all the help I can get to increase listenership. Plus this short list is also important to me, because it helps me create quality episodes for my listeners.
Sound Quality
Hands-free is not ideal. If possible, plan to use a quality microphone. Earbuds are an acceptable substitute.
Please be in a room that has minimal sound reflection (i.e. echo) and is free of background noise.
If calling from your computer, it's recommended that you close all apps not being used for the purpose of our call.
Production Time
I'm fortunate to have a healthy backlog of booked and prerecorded interviews for two different podcasts. This means that episodes are in our production queue for an average of 12 to 16 weeks. If you're interested in getting bumped up to the top of the list here's how that works.
That's it! You're ready for your interview. I look forward to our chat.

Get your episode out fast with an Episode VIP pass!
Would you like your episode published sooner than later?
How does two weeks sound?
The Unstarving Musician Episode VIP pass moves your interview to the top of our production schedule. This means your Unstarving Musician episode will published within two weeks of the recorded interview.
To purchase your Episode VIP pass, just click the button below.